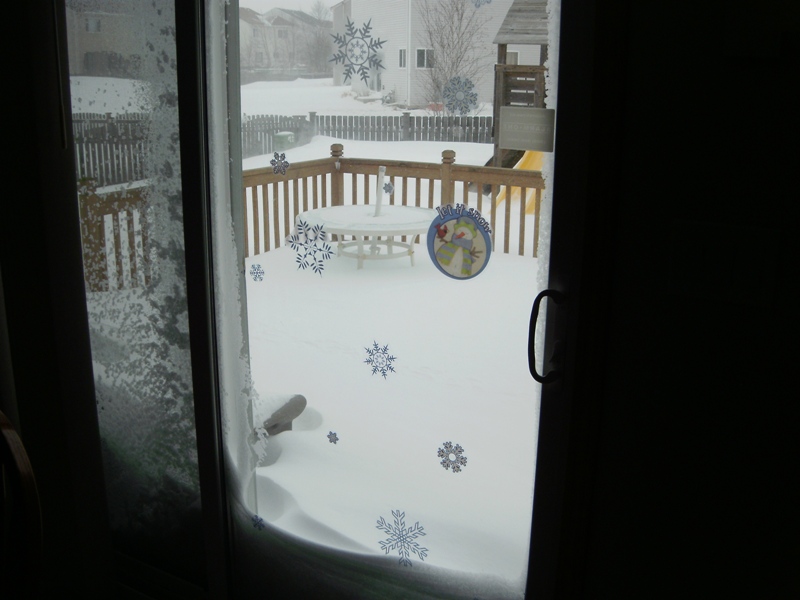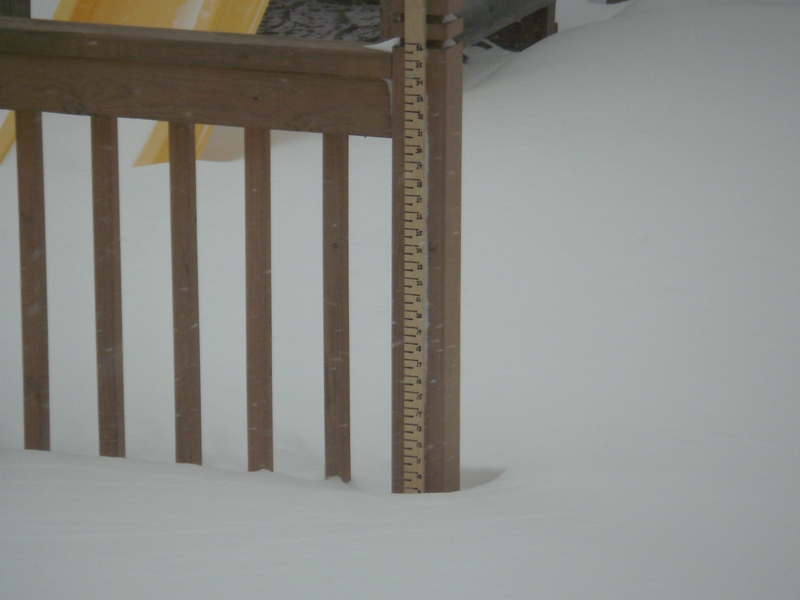 Only 9" here. Guess I chose a bad spot for the stick!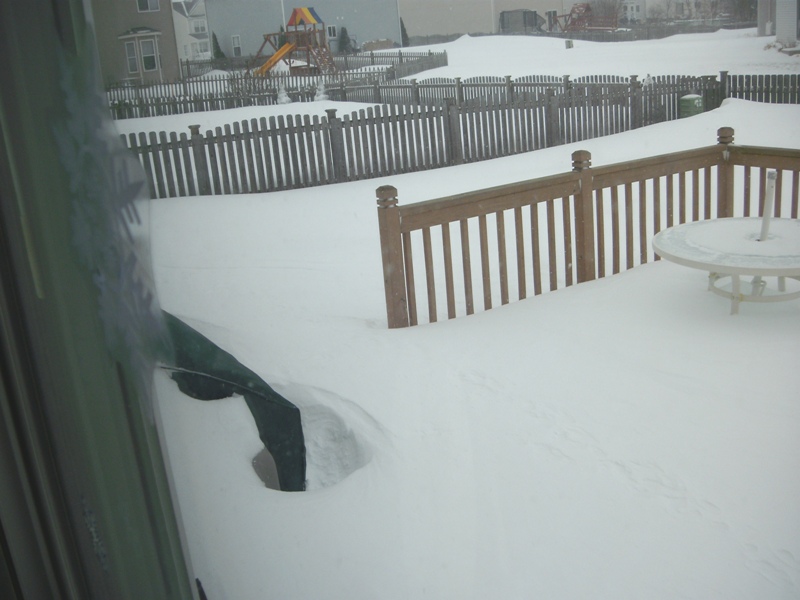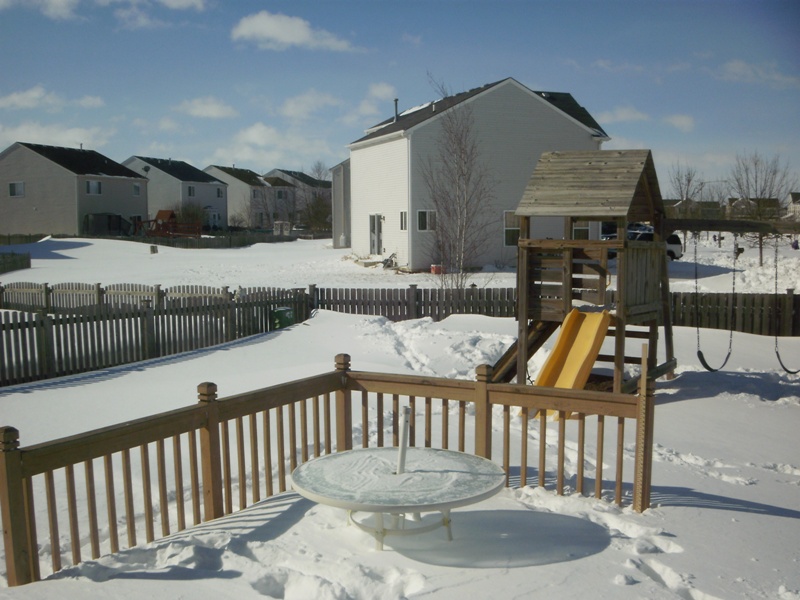 The phone box is buried in that corner.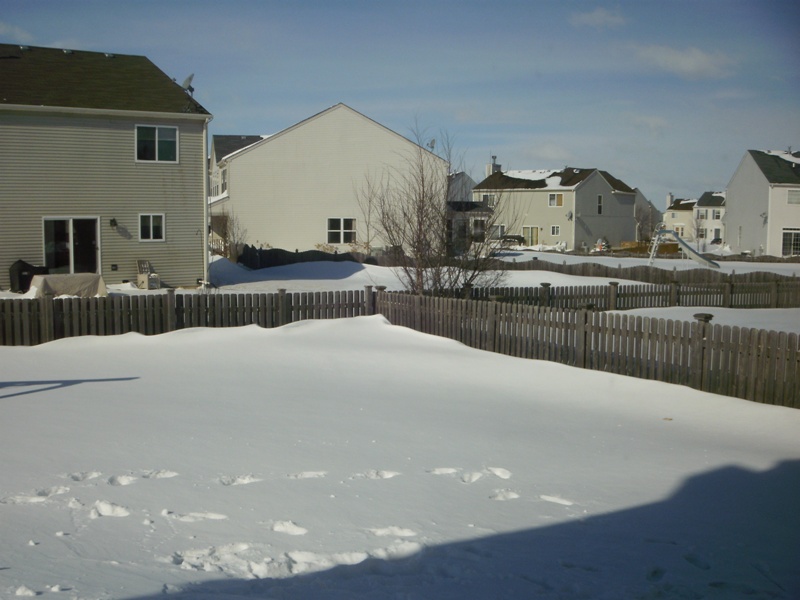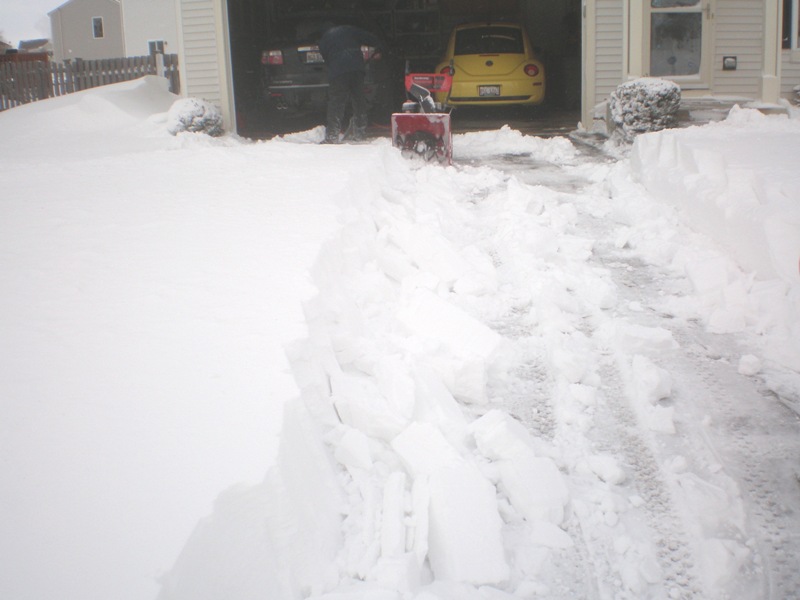 Had to cut it down with the shovel. Even the 2-stage couldn't cut it.


That drift is almost 6' high.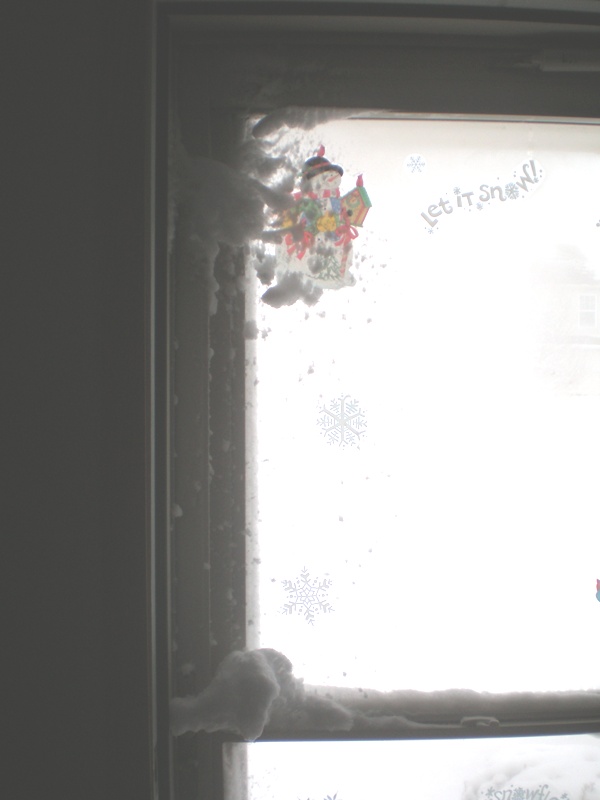 This is snow

inside

the storm door. Please note:

I

was

not

the one who put the "Let It Snow" sticker on the door!!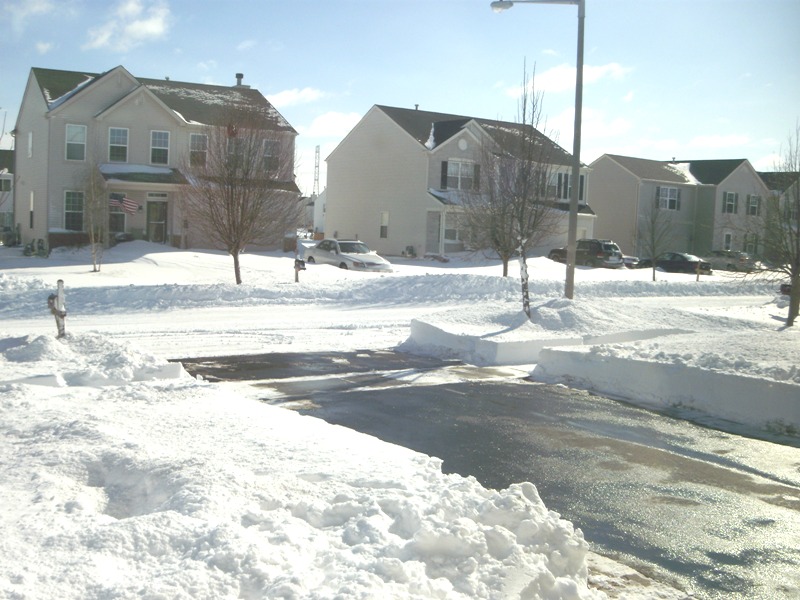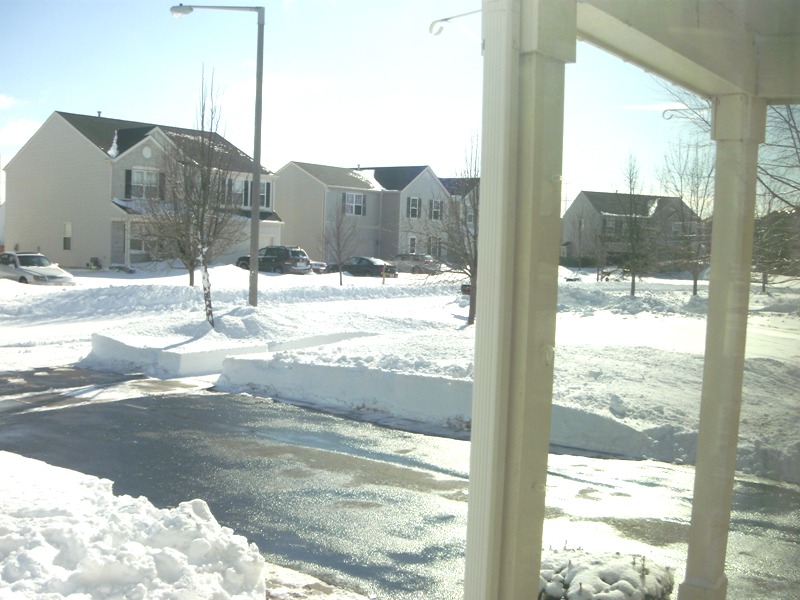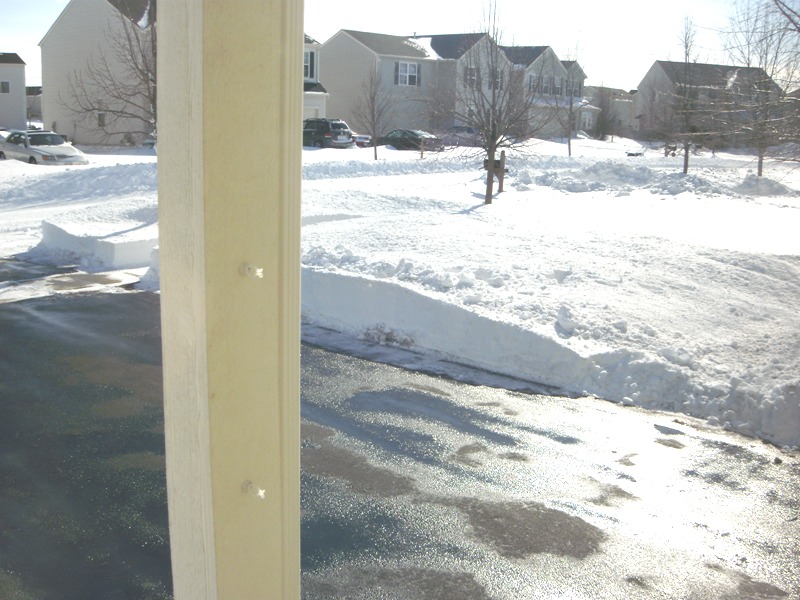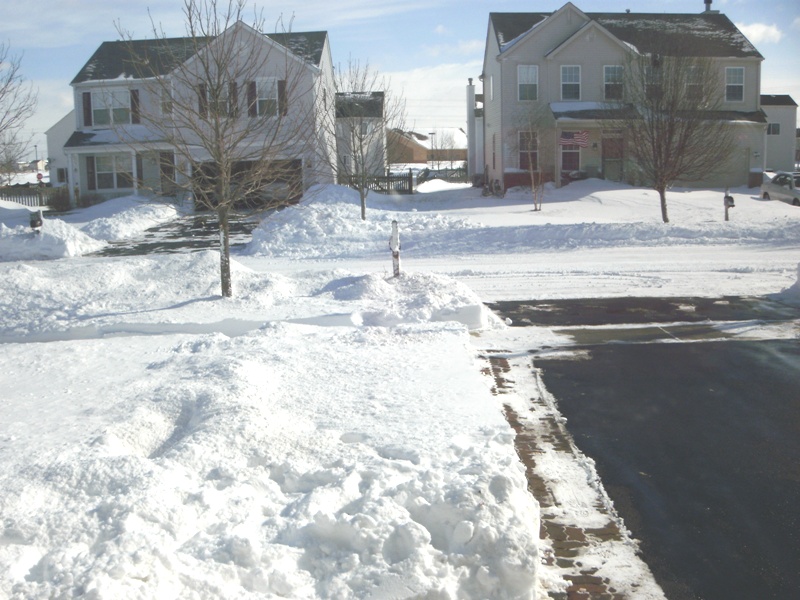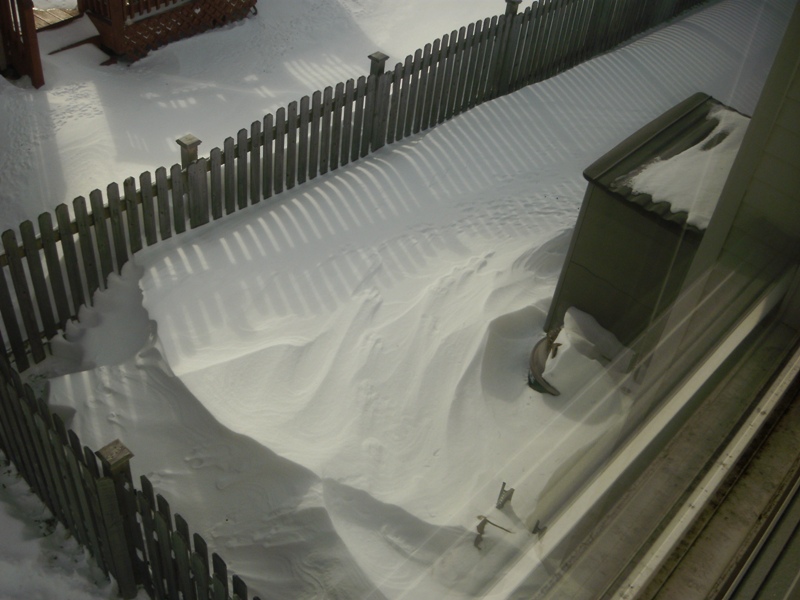 Boy am I glad I got the snowthrower out of the shed on Monday!!